To begin your search for the first trail treasure, you will need to find the trail that is named for:
The first phase of construction for every house,
The first layer of makeup that is applied,
or A very common type of philanthropic organization
Continue along the trail looking for a tree that is unique to the entire Gateway Trail network. You will know this tree because it will remind you of a time at the beach when you got a bad sunburn. If you come to the trail that is named after you and me, you will know that you missed the tree.
Below is a map to help.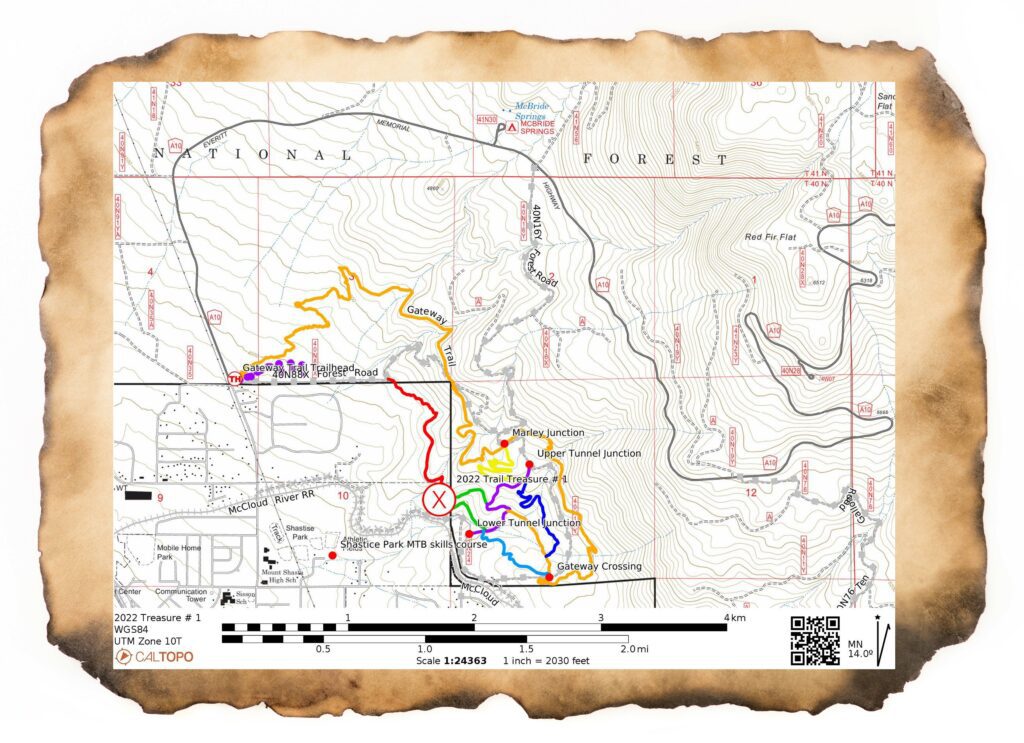 Check out our current trail guide for the Gateway Trail network for more info about the area where Treasure # 1 can be found.
If you find the treasure, email us a picture of the treasure at mtshastatrail@gmail.com , to be entered in the drawing.