Trail Highlights
| | |
| --- | --- |
| Location | Mt Shasta City |
| Length | At least 30 miles of trail and more under construction as of June 2023 |
| Elevation gain / max | 480′ / 4,400′ |
| Difficulty | Easy to Moderate |
| When to go | Year-round |
| Dogs allowed? | Yes, on leash |
The Gateway Trail network is a system of trails located adjacent to the community of Mount Shasta. It is open for hikers, joggers, mountain bikers, and equestrians. Multiple trails and roads give the user the opportunity for short and long loops.
The Trail Association (in association with the Shasta-Trinity National Forest) is currently constructing 45 miles of new trails for the Gateway Trail network. Check out the Gateway Trail website (https://www.gatewaytrail.org/) . It features a lot of content, including the following sections: Location (explores local attractions with links), Expansion (reviews the Gateway project, including a video), Partners (all the folks and organizations who've joined us in this endeavor), Stewardship (how to be kind to nature), Frequently Asked Questions (hopefully helpful), and a Donate page. The website should help familiarize locals and out-of-towners with exactly what is being built.
Please enjoy the Gateway Trail System as it is being expanded. Please:
Respect closed under construction segments (using them too soon can leave them heavily rutted and there are hidden dangers)
No motorized vehicles (which includes motorized bicycles)
All of these trails (unless signed otherwise) are open to bicycles, hikers and equestrians: respect your fellow trail users.
Note that new signing has not been installed and is not expected to be until 2023.
Current Trail Map (Check back for updates as new trails are added)
Updated 11/8/2022 with trails built in 2022 (UNSIGNED as of late 2022):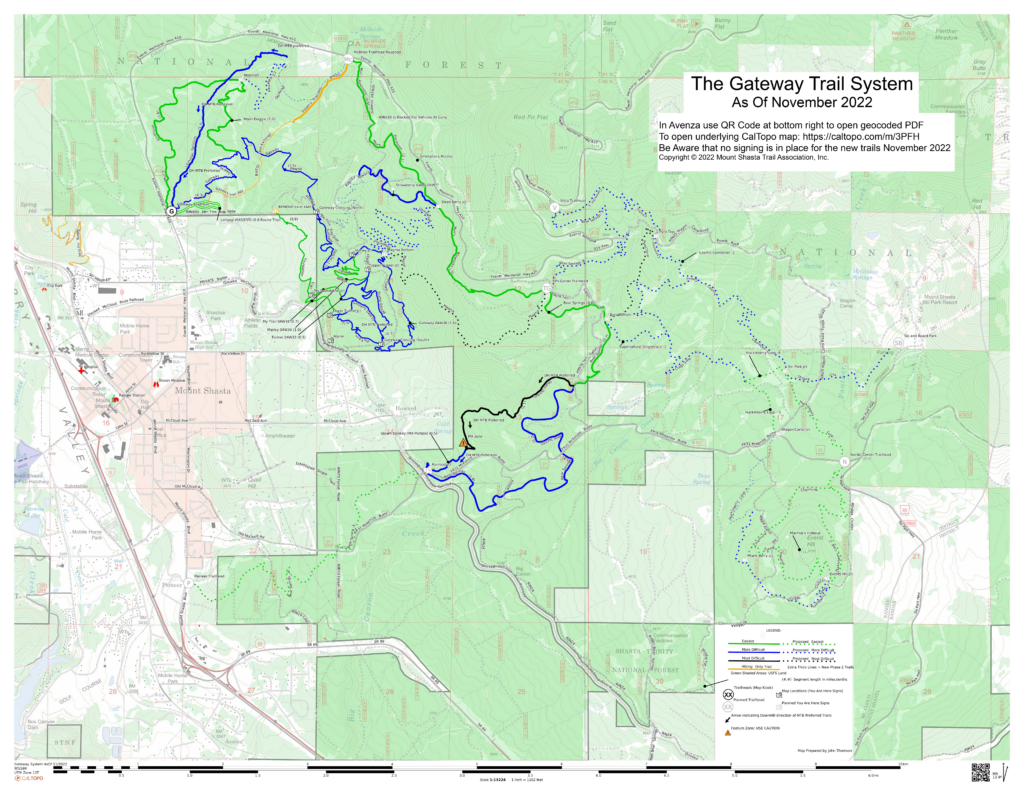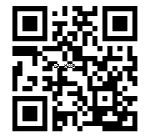 Other Maps
The new trails have been added to OpenStreetMap.org and should be showing up in the default background maps for the biking / hiking apps shortly.
A printable package of maps showing the Gateway System by Zone. They are tabloid (11×17) size, but print well when printed to fit letter size paper.
Note that the links below may not be updated in a timely manner:
Trail Details
The trail begins by the kiosk in the parking area – note that the trail curves north from the parking lot, and is not the gated forest road. It climbs and winds around gently for several miles before it crosses the gravel Forest Service Road 40N88X. From here you can continue on the trail or take the road back to the trailhead. Continuing, you come to the same road again at Marley Junction and have the choice of taking the Marley Trail down to the Tunnel Trail and Stellar Lane, or continuing on the Gateway.
Continuing on Gateway it climbs gently up the side hill, then contours over to Forest Service Road 40N16Y, and down to the Tunnel Trail and Steller Way (FS Road 40N24) at the Lower Tunnel Junction. If you go out via Stellar Way, note that you will be crossing private lands that lack public use easements. Otherwise, you can return to the trailhead from Lower Tunnel Junction via a variety of trail options.
Controlling Agency:
Mount Shasta Ranger Station
Shasta-Trinity National Forest
204 West Alma, Mount Shasta, CA 96067
(530) 926-4511 www.fs.fed.us/r5/shastatrinity
Directions to Trailhead:
From the I-5 Central Mount Shasta exit, travel .7 mile east on Lake Street and then follow the curve as the road becomes Everett Memorial Highway. Trailhead is on the right just after you pass the last home and enter national forest lands.
Support MSTA
MSTA develops and maintains trails in the Mount Shasta area, and advocates for hiking, biking and equestrian access. We are a volunteer-based 501(c)(3) non-profit organization and count on your support. Please consider giving back to your trails!