One of the underrated gems of the Mt Shasta region is the Sisson Callahan Trail or SCT. Originally a series of prospector trails in the mid-1800s, in 1911 the Forest Service established a permanent trail along today's route. The full length of the SCT runs from the Lake Siskiyou area into the Trinity Divide, cresting the shoulder of Mt Eddy and dropping into Deadfall Lakes basin, eventually meeting the famous PCT.
Partially owing to its remoteness and partially due to its consistent uphill grade, the SCT is quiet. This author took a hike there today and saw exactly 0 people along 8 miles of lower trail.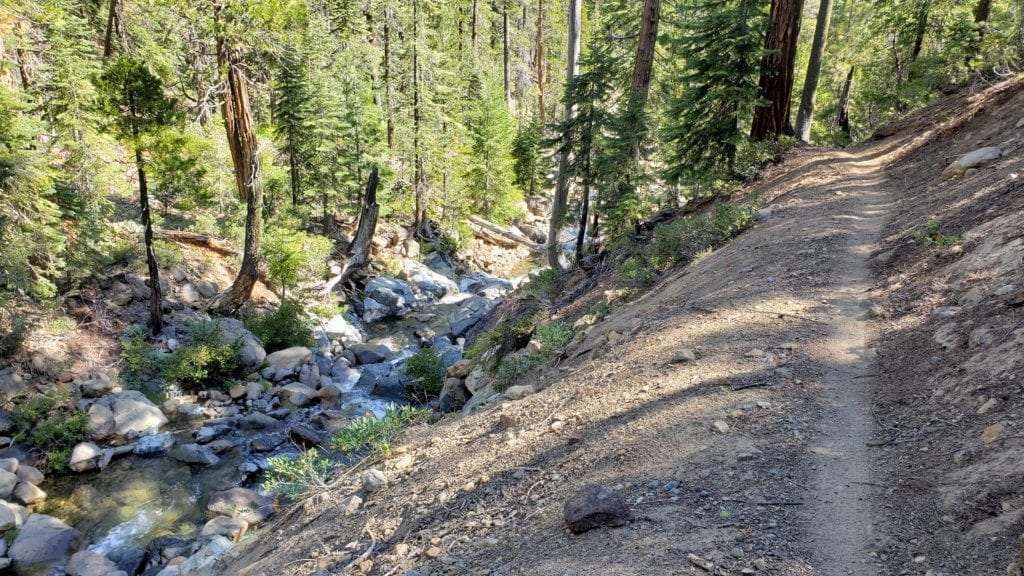 The trail follows the North Fork Sacramento river for its entire length, climbing to the very headwaters on the slopes of Mt Eddy. In total the climb is over 3,000′ elevation gain (or loss, depending on your perspective!) The latter makes this particularly popular with downhill MTB riders – try Shasta Gravity Adventures for a shuttle ride to the top!
Access is challenging, out a high-clearance forest road. But if you're up for an adventure, the SCT is waiting for you! Check out our trail guide.