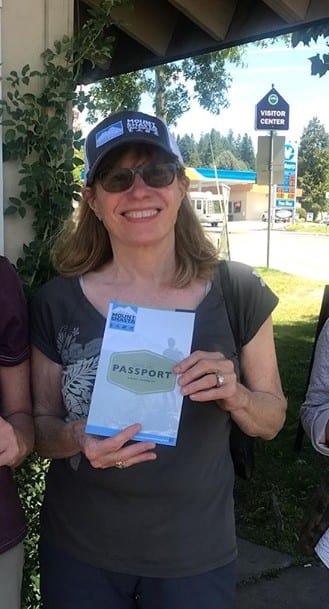 The Mount Shasta Trail Association is happy to announce that Lynda Hardy has joined its Board of Directors.
Lynda is a long time community leader and has lived and worked in Siskiyou County for 42 years. Now happily retired, Lynda worked for 32 of those years teaching Elementary School in Mount Shasta and Dunsmuir. She was selected and worked as an Educational Science Consultant for the prestigious Lawrence Hall of Science based out of Berkeley, CA.
Lynda was one of the founding members of the Mountain Runners non-profit organization. During her years volunteering for Mountain Runners, she worked as the co-director of many Fourth of July Races and Winter Triathlons. She co-coordinated and grew the Fun Runs successfully and was active in its fundraising campaigns.
An avid skate and backcountry skier, Lynda also continues to hike and mountain bike our local trails. Some of her other interests are sailing and painting.