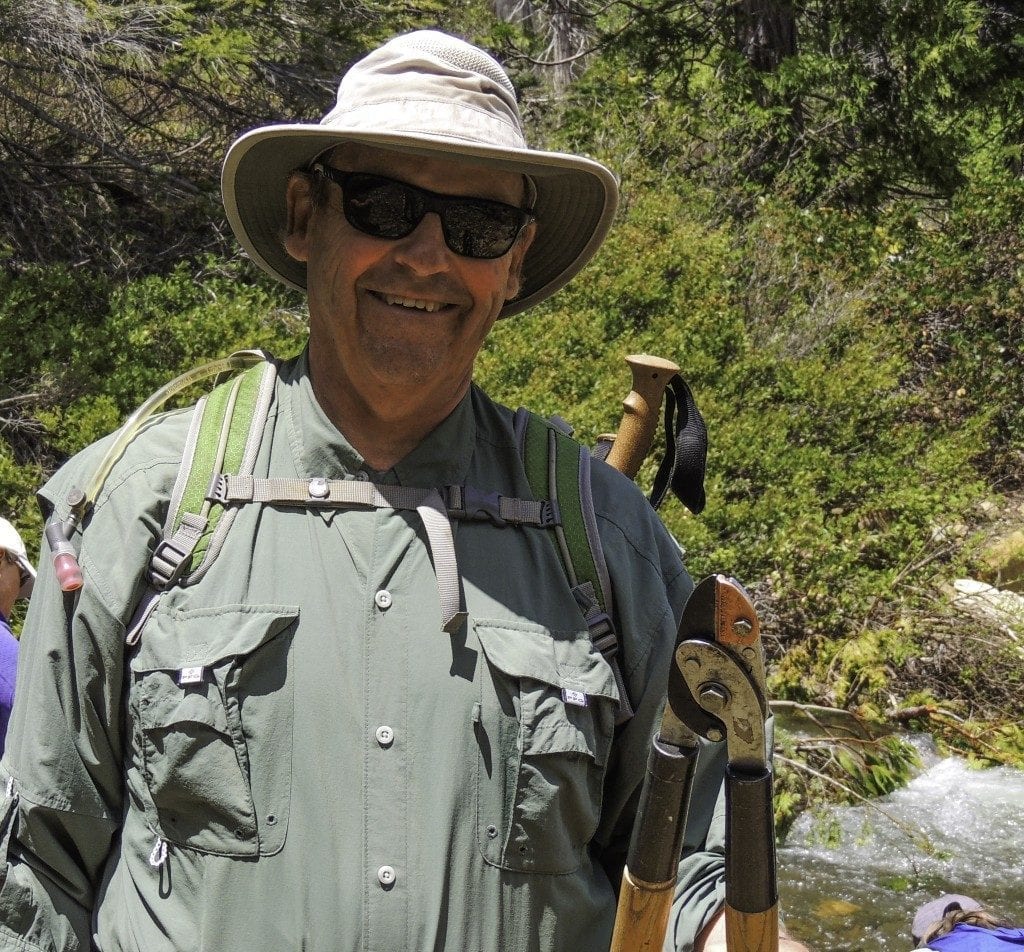 The Mount Shasta Trail Association is pleased to announce that John Thomson has joined its Board of Directors.
John has spent a good portion of his entire life in Mt Shasta. As a descendant of a true 49er, he has continued a family tradition of loving the California mountains (his great grandfather was photographing them before Ansel Adams). He learned to ski in the Old Ski Bowl, has climbed THE MOUNTAIN 4 times, and picked up his Dad's love of exploring and navigating.
Back in 1967 John helped build a family cabin on Hill Rd. More recently, he and his wife Eugenie have remade the cabin into their home and have been true Mt. Shasta full-timers since 2017.
John followed his passion for public transit by getting both an BS and MS in Civil Engineering at Stanford. His career was entirely spent working as a consultant to public transportation agencies, generally in project management or related roles.
His favorite activities are hiking, bike riding, skiing, snow shoeing, photography, exploring and improving his home. Before an old neck injury stopped him, he was a champion sailor.
You can find John leading a hike (or other "wander") somewhere in our area just about every week as Scribe for the Siskiyou Wanderers.