The Mount Shasta area and surrounding Shasta-Trinity National Forest lands offer plenty of beautiful natural areas to do dispersed camping. To help you do dispersed camping safely and ethically, Northern California hiking guidebook author and former Mount Shasta Trail Association board member John Soares has just released his latest book: Camp for Free: Dispersed Camping & Boondocking on America's Public Lands.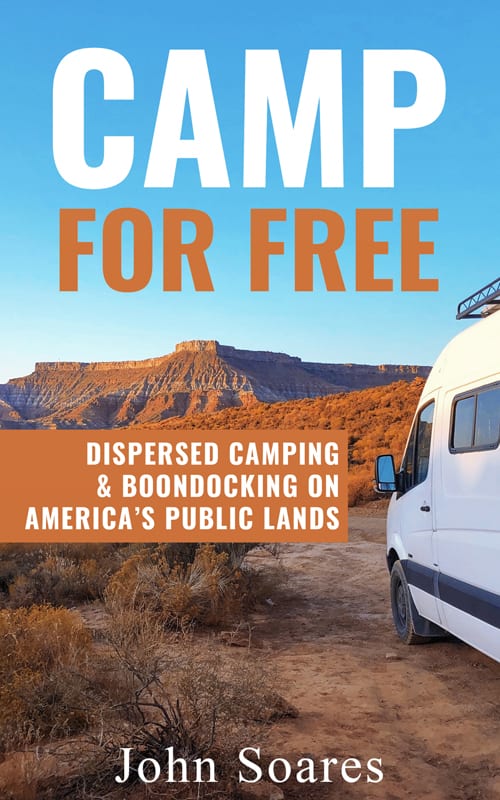 What Is Dispersed Camping?
Dispersed camping (also called boondocking) entails driving down a road on national forest land (such as Shasta-Trinity National Forest and Klamath National Forest) or Bureau of Land Management land (common in desert areas) and finding a beautiful and legal site to camp. These campsites are usually far from organized campgrounds and often also far from other people — and they're usually free.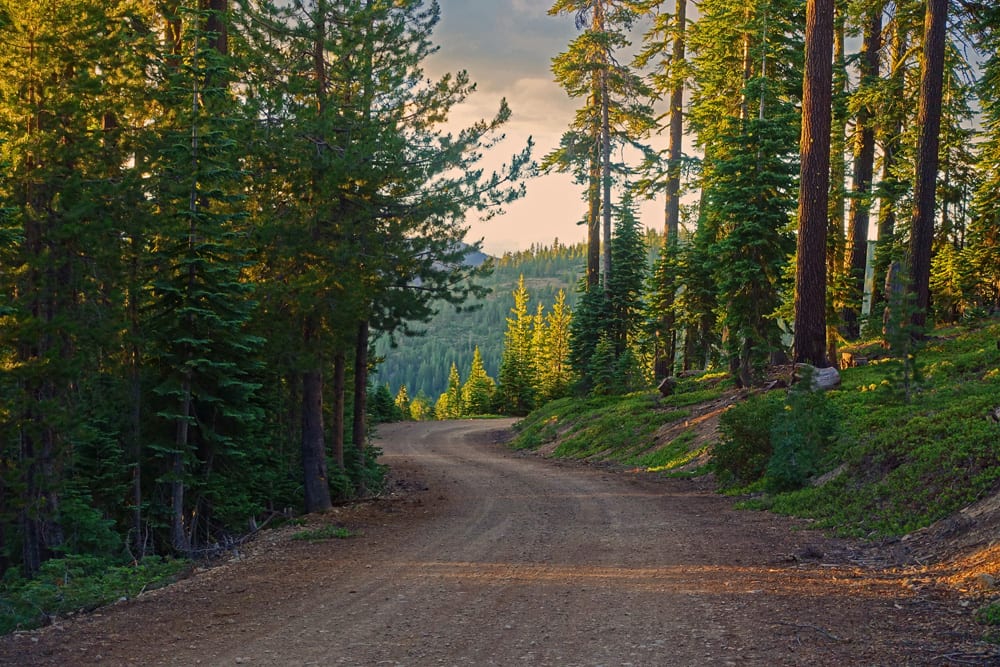 What Does Camp for Free Cover?
Camp for Free is not a guide to specific campsites; there are several hundred thousand sites on the over 400 million acres of public lands in the United States. Instead, the book is a how-to guide that includes all the details of enjoying dispersed camping, and how to do it both ethically and safely.
Main Table of Contents
Introduction
Chapter One: Dispersed Camping Defined
Chapter Two: Vehicles
Chapter Three: Where You Can Go
Chapter Four: Before You Go
Chapter Five: Finding the Best Dispersed Camping Sites
Chapter Six: Best Practices
Chapter Seven: Safety
Chapter Eight: Sleep for Free in Towns and Cities
Appendix: What to Take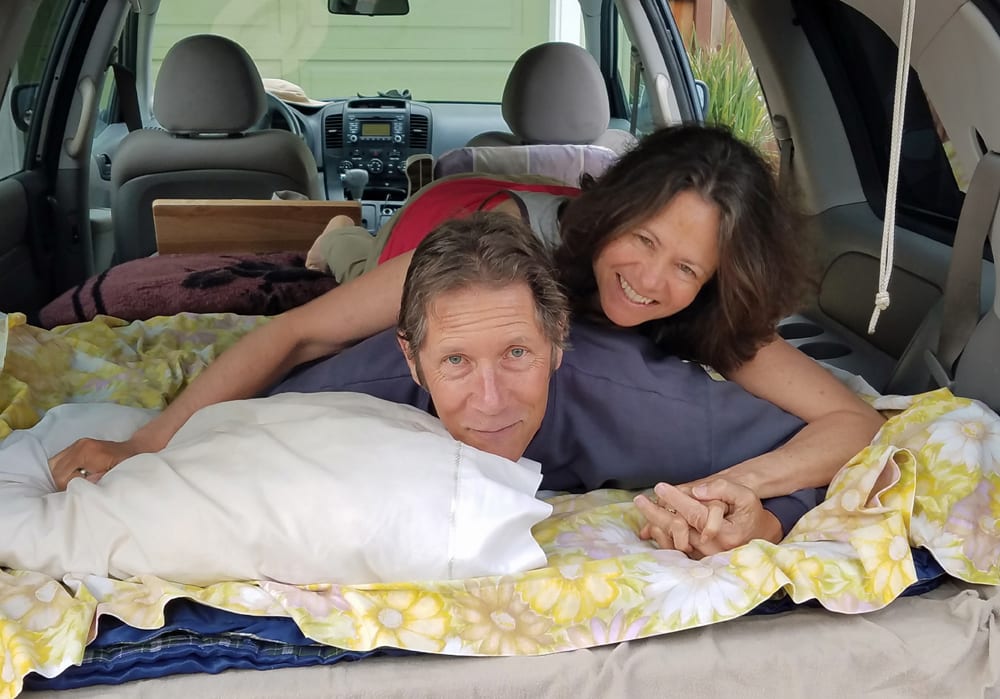 Dispersed Camping in the Mount Shasta Area
There are hundreds of places to do dispersed camping in the greater Mount Shasta area on Shasta-Trinity National Forest and Klamath National Forest lands, and they are all great for exploring more remote areas where you can hike. (The Mount Shasta Trail Association has lots of info on Mount Shasta trails.)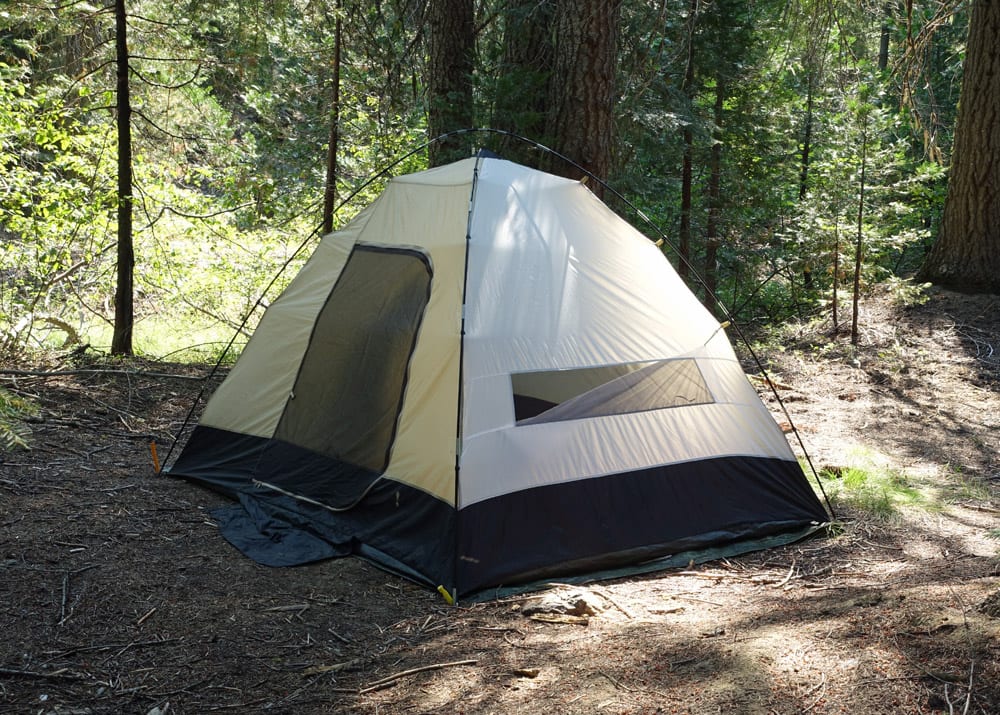 Shasta-Trinity National Forest has a series of rules you need to follow.
Camp at least 200 feet from streams, springs, meadows, and trails, and at least a quarter-mile from campgrounds, picnic areas, trailheads, state highways, and private property.
Follow Leave No Trace principles:
Pack out all your trash, plus any other trash you find
Don't drive off-road
Bury human waste in a cat hole at least eight inches deep, and consider packing out your used toilet paper. More details at the Leave No Trace website.
Don't Start a Wildfire!
Seriously, make sure you have a California campfire permit and be aware that for much of summer into autumn all fires are prohibited in California national forests, including Shasta-Trinity National Forest and Klamath National Forest. Even if it's early in the season and campfires are allowed, strongly consider skipping it. Always make sure you follow all regulations and understand fire safety.
Spread Out
As the Mount Shasta area becomes more popular, hikers and campers tend to congregate in a few popular areas, especially on the west side of Mount Shasta and nearby. Try to go farther out so that you have more privacy and can minimize the impact of humans on the environment.
Get More Information
Call the ranger station that has jurisdiction and ask about best places for dispersed camping, including which roads are open and any current restrictions or rules.
More Information about Camp for Free
Get all the details of Camp for Free here. For now, the book is primarily for sale on Amazon, but will have wider distribution by the end of 2020.
Key Resources
John has several key resources on his Northern California Hiking Trails website: