The Trail Challenge for 2022 has begun! Here's the clue to finding "treasure" along one of the trails in the Mount Shasta area:
To begin your search for the first trail treasure, go to the Gateway Trailhead and then hike, run or bike to the trail that is named for the phase of construction for every house, the first makeup that is applied, or the name of a philanthropic organization. Continue along the trail looking for a tree that is unique to the entire Gateway Trail system. You will know this tree because it will remind you of a time at the beach when you got a bad sunburn and peeled. If you come to the trail that is named after you and me, you will know that you went too far and missed the tree.
To help you, below is a map to the treasure.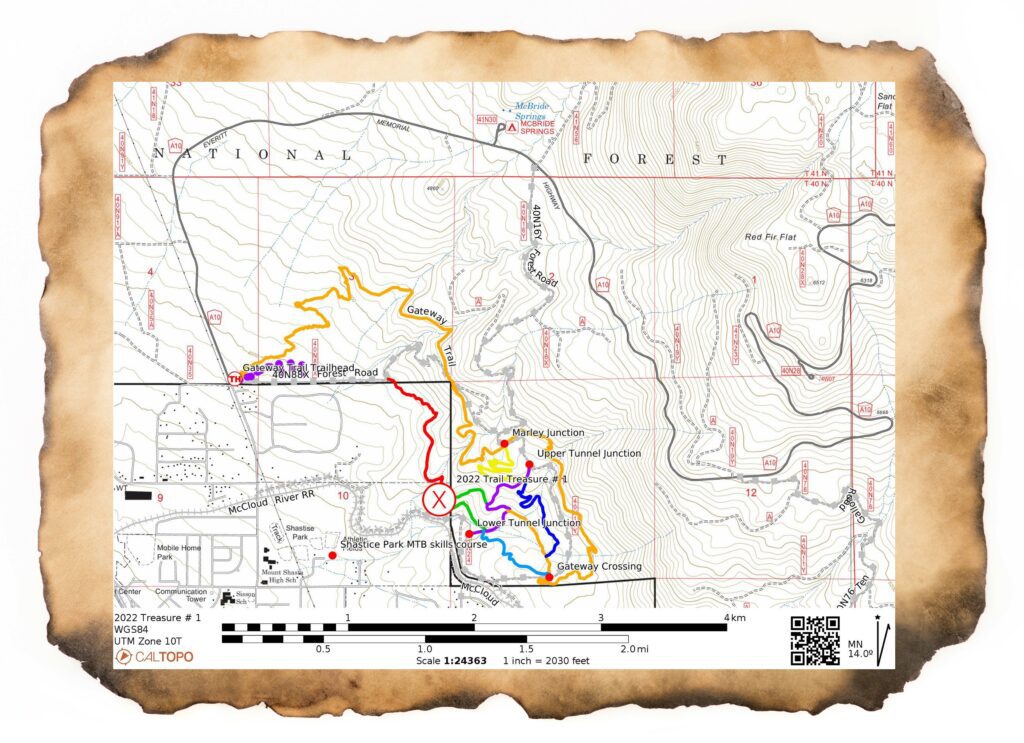 Here are the rules of the hunt. Each time you locate a treasure, send us a photo or description of the treasure along with your contact information to: mtshastatrail@gmail.com. Then, your name will be entered into a drawing for the grand prize.
In addition, the first person to locate each new treasure will receive their choice of a prize, and their name will be placed into the grand prize drawing. For example, if you find 5 treasures your name will added five times to the grand prize drawing.