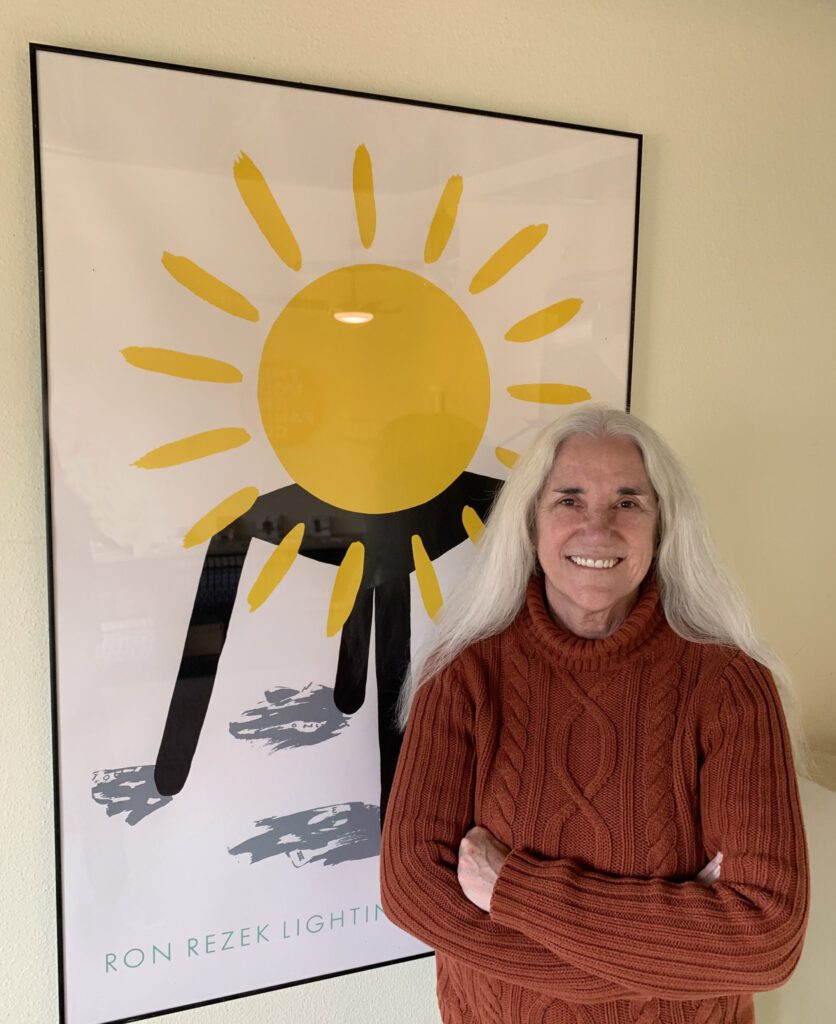 The Mount Shasta Trail Association is pleased to announce that Gaylin Rezek has joined its Board of Directors.
Gaylin has a master's degree in Arts Administration from UCLA. She started her own business in Los Angeles and then later in Sacramento doing accounting for several arts organizations and non-profits including the Sacramento Theater Company, the Zoo, the B Street Theater, La Raza Galería, the Sacramento Ballet and many more. It was interesting and varied work and she scored a lot of free tickets.
When she and her husband decided they were ready to retire in 2001, they found a beautiful parcel of land in Hammond Ranch and built their dream home. In the early years, they hiked all over the county with the Siskiyou Wanderers.
Since coming to Mt. Shasta, Gaylin has done lots of volunteer accounting: her first group was the Siskiyou Humane Society, followed by Mountain Runners (sponsors of the 4th of July run/walk) and then the Mount Shasta Trail Association as bookeeper/accountant. With some overlap, she spent about 10 years with each of these organizations.
Early in 2022 she passed along the duties of accountant/bookkeeper for MSTA to the very able and gifted Jackie Shelby. Since Gaylin had sat in on board meetings for many years it made sense to invite her on as a board member (knowing where the "financial bodies" are buried). After reporting to dozens of boards over the course of her career, she is very pleased to finally serve on one.
Gaylin loves walking her golden retriever, Sammy, reading, dabbling in various art projects and relaxing in her hot tub. Her passion though is travel; to date she has been to 60 countries.