As part of our $1.1 million grant from the state for Gateway II, we are obligated to install a bunch of signs along Everitt Memorial Hwy and Road 31 (upper Old McCloud Ave). These include the trailhead monument signs, warning signs to drivers that the trailheads are coming up ahead, and signage to demarcate anywhere the trails cross a roadway. This is not sexy work like trail construction, but has to be done before Dec. 31 and before the snow flies.
We have a volunteer heavy-equipment operator who will dig the holes (the hardest part of the job) for free. Now we need a traffic-control crew (approximately 7), a crew to attach signs to posts and drop them into the holes, and a crew to pour gravel into the holes and tamp it down. I estimate we will need about 20 or more volunteers. Some of the work will merely be standing in the road with signs making sure drivers go around the heavy equipment.
This will be one of the last big work days before winter sets in, but WE NEED EVERYONE who's available on this Monday (had to do it on a weekday to avoid interaction with traffic).
If you can help, please email me via this website (click contact on the home page) so I can place you in the appropriate crew. Exact time and meeting place will follow, but I suspect it will be 9 am at the GW Trailhead on Everitt Mem Hwy on Nov. 13, 2023.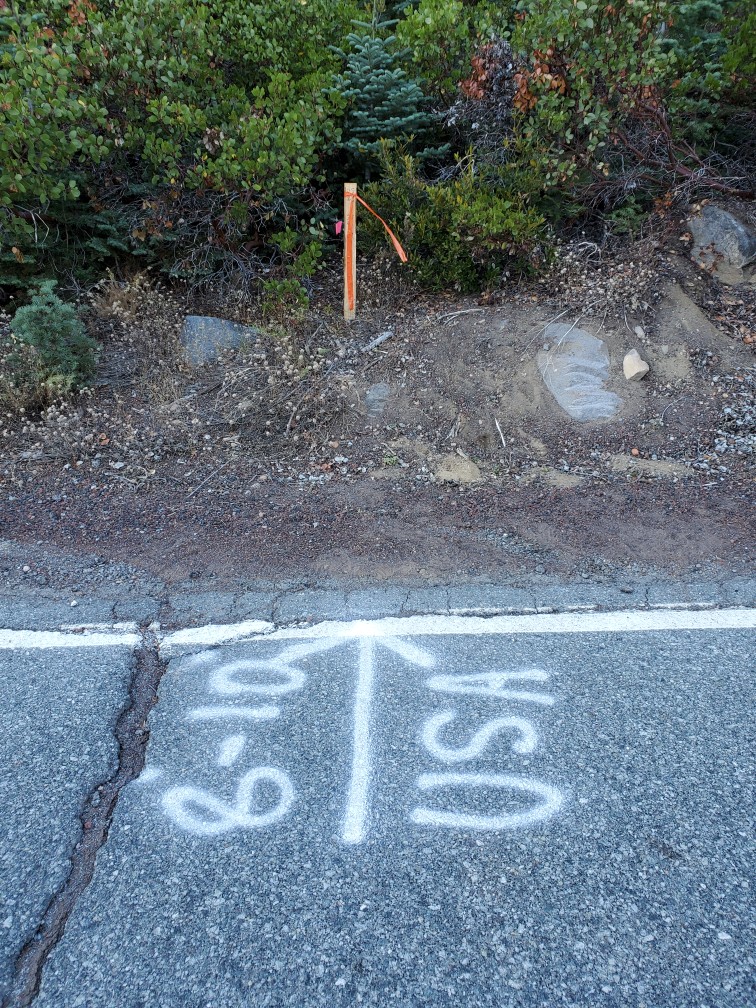 One of the marked sites on EMH