Mount Shasta Trail Association Board Member Glenn Harvey and his wife Kathy Morter are moving to Pocatello, Idaho, to be closer to family. We will miss them both greatly!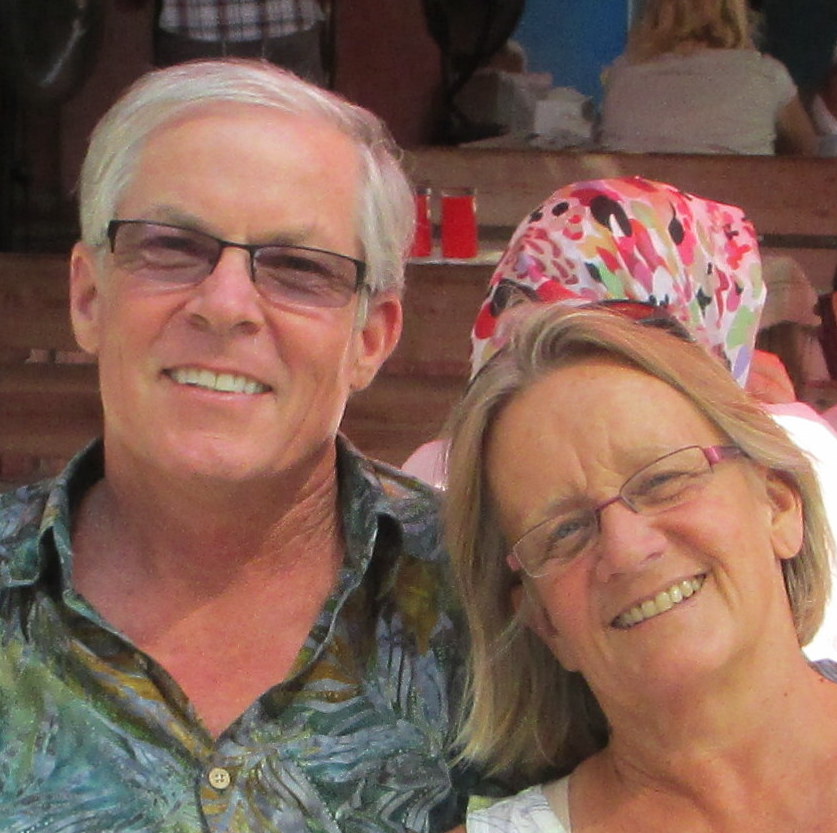 In 2012, Glenn Harvey and his wife Kathy Morter moved to Mt. Shasta from Pocatello, Idaho, where Glenn worked as a chemical engineer for a semiconductor company. They transferred their Rotary membership to the Mt. Shasta Club, and after a year of remodeling their townhouse on Kingston Road near City Park, Glenn became active with the Mount Shasta Trail Association (MSTA) and Siskiyou Land Trust (SLT). Joe Wirth invited Glenn to join the Greenway Consortium in 2016, a group created to extend a trail system from Spring Hill/City Park to downtown and eventually to Lake Siskiyou. Rotary helped purchase and transfer land near their townhouse to the SLT, allowing additional trails to be built connecting City Park to Kingston Road. Rotary also helped fund the raised boardwalks in the trail system. In addition to working on the City Park trail system, Glenn and Mark Telegin volunteered at Castle Crags State Park maintaining trails and campgrounds as part of MSTA's partnership with the State Park. All of this volunteer work made Glenn a natural choice for addition to the MSTA Board of Directors in 2017.
While doing trail maintenance for MSTA, volunteers constantly encountered abandoned campsites, prompting creation of "Clean and Safe Mt. Shasta", an effort involving the Forest Service, the Gateway Neighborhood Association, MSTA, and local law enforcement. The Clean and Safe team continues today and has removed tons of trash every year form the Mt. Shasta area. In 2018, Rotary obtained a $9K grant to build a community garden for the SLT, which was installed by volunteers under Glenn's coordination. As a Board member, Glenn also represented MSTA with the City's 2021-22 Walk Bike Ride Mt. Shasta Mobility Plan, a transportation study that is part of the 2045 General Plan project.